...
home
old
book
stories
about
blends
banner
avas
brushes
tubes
div-layouts
tables
i-frames
rules
wishes
murals
awards
credits
host
offline
...
2oo6
Maybe today I'll breathe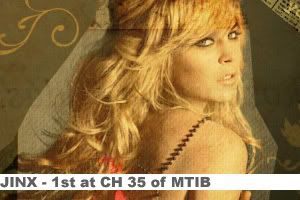 comment The whole collage is just awesome, the way you arranged the pictures and put the lyrics is perfect.

2oo5

Maybe today I'll breathe


Blends of Obesession
everskies
spellbound


Leider ist das nur ein Teil der Awards die ich dieses Jahr gewonnen habe, da einige Challengeseiten die Awards regelmäßig löschen und ich vergessen habe sie selbst hochzuladen. Das wird sich allerdings 2oo6 ändern
. Versprochen.

...
27. November o6
* new mainlayout
.link me.
more?!
Regret comes in all shapes and sizes. Some of us have little time for regret because were looking forward to the future. Sometimes we have to fight to come to terms with the past, and sometimes we bury our regret by promising to change our ways. But our biggest regrets are not for the things we did but for the things we didn't do, things we didn't say that could have saved someone we care about. (Lucas - One Tree Hill)
...